Why Are Engraved Name Couple Bracelets Meaningful?
In today's time, jewelry is the most preferred gift, especially for the couples. It's the best and the easiest way to make your partner feel special and make them happy as well. After all, who doesn't love to receive jewelry as a gift especially when you are a lady? No wonder, diamonds are called a woman's best friend. Speaking of jewelry, there are various kinds of jewellery available nowadays for both male and female. Like for example, couple jewelry is the next big thing in the jewelry industry.
Designers are coming up with more and more different designs of couple jewelry that can be worn by both the partners and show the world the symbol of their love. When it comes to couple jewellery, couple bracelets are one of the preferred choices of the couples. Today, in this article we are going to look into the importance of couple bracelets with engraved names.
What makes engraved name couple bracelets so important and meaningful?
Just like any other piece of jewelry even couple bracelets come in a variety of designs such as simple platinum bands, stone studded ones and then we have the engraved name ones that are like the hot favourite of everyone.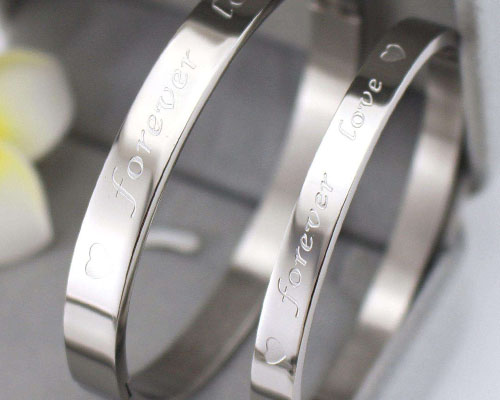 These engraved name couple bracelets are actually the customized bracelets. You either go the jewelry store or choose a band where you can ask the jewelry keeper to engrave the name of your partner on the bracelet or you can simply order for one by going through the catalog. No matter what the case is these engraved name couple bracelets are really special. Just the way people wear tattoos of the name of their respective partners, the same way one can wear these bracelets with the name of their respective partners engraved on it.
Now the question is why these types of bracelets are so important or why is it so meaningful for the couples. Come let's have a look through the reasons.
When you and your partner wear the identical bracelets with each other's name engraved on it, it only shows the world that how strong your love is. It basically acts as the symbol of your love. It conveys to the world that you both are together and are deeply in love. With the help of these couple bracelets, you can celebrate your relation in front of the world.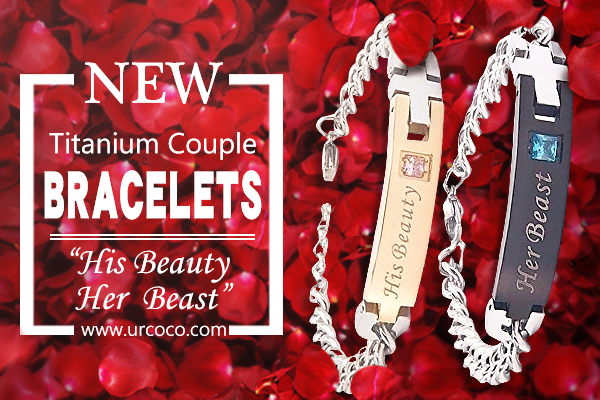 When you gift an engraved name couple bracelet to your partner, it not only makes him/her feel special but it also expresses your love towards them. To be more precise, it adds more to the gesture.
These couple bracelets also become a part of your memory when given to each other on a special occasion such as on the wedding day, Valentine's Day or on birthdays.
Also, these engraved name couple bracelets are a special way of expressing your love to your partner.
After knowing the meaningfulness of these bracelets you may surely feel the urge to gift one to your partner.